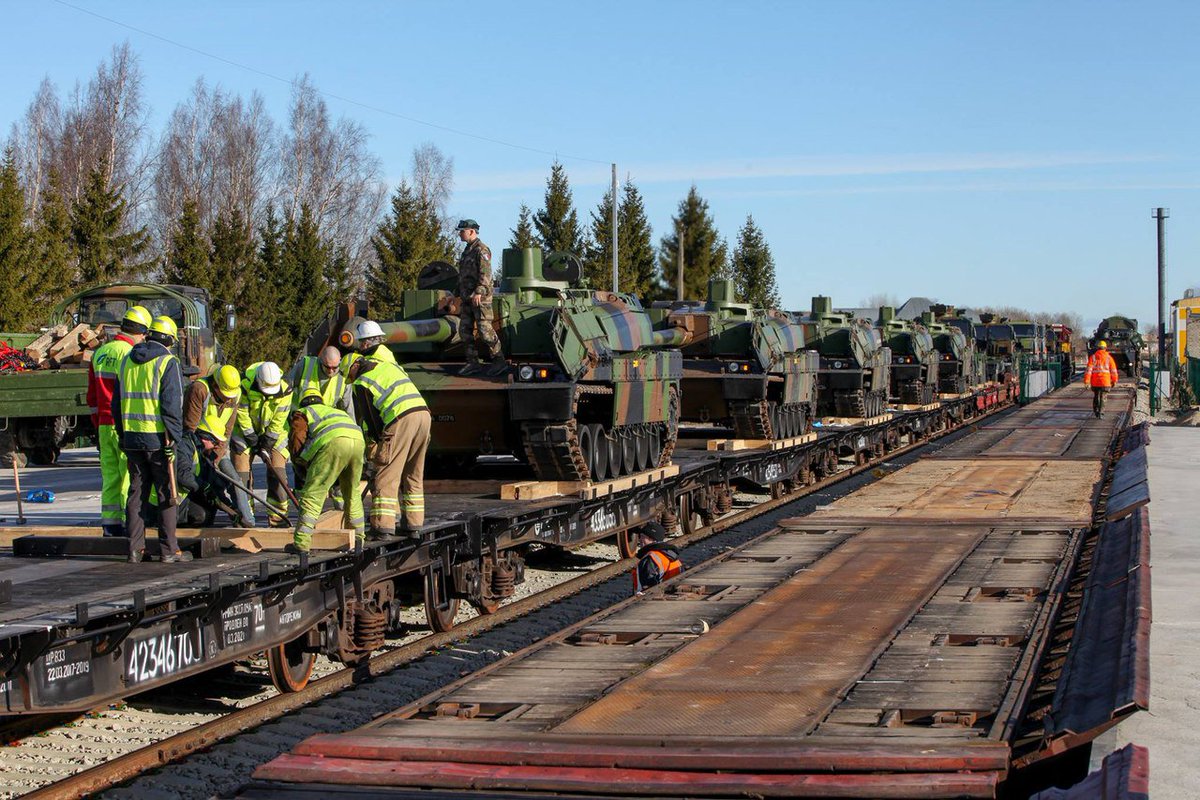 Sputnik: Headquarters of the Estonian Defense Forces said in a statement that heavy equipment of the French contingent of the international NATO battalion arrived in Estonia on Saturday.
"The first train with military equipment for the French contingent delivered more than 30 units [of heavy equipment], with the exception of tanks, to Tapa railway station. Four Leclerc tanks will be delivered on March 29. In total, the French unit will also have 13 VBCI infantry fighting vehicles as well as dozens of VAB armored personnel carriers and VBL armored all-terrain vehicles deployed," the statement read.
The deployment of the battalion in Tapa is planned to be finished in April. By that time some 800 UK and 300 French servicemen are expected to arrive in Estonia.